Concordia Lutheran Church
Learning, Living, Sharing the Gospel
Our Savior, Jesus, promised us a day where He will welcome us home with these words: "Come, you who are blessed by My Father; take your inheritance, the Kingdom prepared for you since the creation of the world." (Matthew 6:34) That "Welcome Home" will usher us into eternal joy in Heaven.
Between your home and your Heavenly home stands Concordia Lutheran Church. Concordia represents a "family of believers in Jesus Christ" who find in Him forgiveness, life, and salvation. These things are gifts from God for the sake of Jesus.
At Concordia, we are far from perfect. We truly believe our church is a "hospital for sinners rather than a hotel for saints." We believe that as we gather around God's Word in the Bible, the Spirit of God molds and shapes us into a family with eternal ties. We truly desire to open our arms and hearts to you. We stand ready to care for you and to serve alongside you in the fulfilling of our mission statement: "Learning, Living, Sharing the Gospel."
From all of us at Concordia, we simply want to say to you: "Welcome Home!"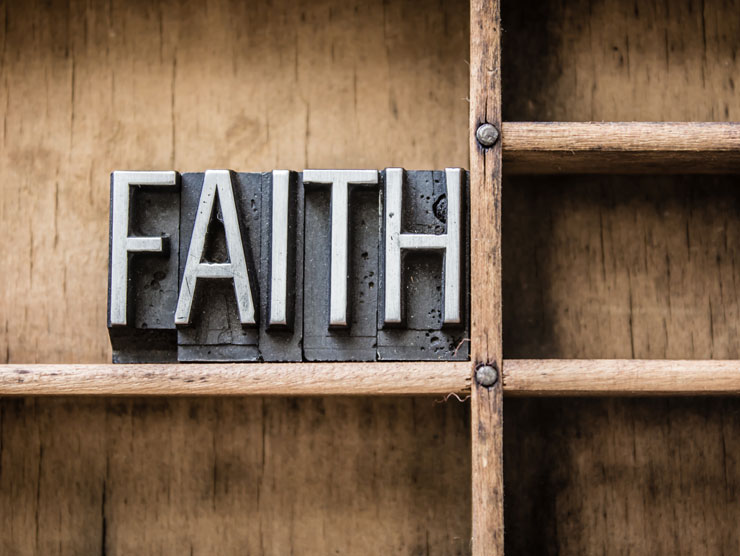 CONCORDIA LUTHERAN CHURCH
is associated with The Lutheran Church - Missouri Syod. We are Christians who teach and believe in the love of the Triune God: the Father, creator of all that exists; Jesus Christ, the Son, who became human to suffer and die for the sins of all human beings and to rise to life again in the ultimate victory over death and Satan; and the Holy Spirit, who creates faith through God's Word and Sacraments.
is to make known the love of Christ by word and deed within our churches, communities, and the world.
Jesus' words were to "follow Him" - to be active in our discipleship. Concordia Lutheran encourages and equips its members to serve within the church and community.
OUR CONGREGATION IS DIVERSE
and consists of people just like you, from all over our nation. We are diverse in age and abilities. We are not a perfect church, but we do love each other and the Lord. We come as sinners and are taught that we are forgiven (not by anything we have done or can do, but by the grace of God in Jesus Christ.) We worship together as a family, we study the scriptures, and we enjoy fellowship with one another. We invite you and warmly welcome you to be part of the Concordia Lutheran Church family.
Mail in: 755 Concordia Lane, Steamboat Springs, CO 80487
Drop off check at the church: Monday, Wednesday, Friday from 9am-12pm

Regular Electronic Giving (system coming in the near future.)
Mobile Giving
Credit Card Giving
Legacy Giving from IRAs and charitable foundations
---
Please click on the link above to send us an email with your Praise Reports and Prayer Requests.
Adult Bible Study
We meet on Sundays at 9:15am (after our 8am service.) Bring your Bible and find yourself welcomed by friendly men and women of all ages, backgrounds, and biblical knowledge. Enjoy messages and Bible studies all year long.
Men's Bible Study Breakfast
A ministry opportunity designed to enhance the faith of men in our congregation and community. It is held the second Saturday of each month at 7am at the The Egg. Breakfast, fellowship, study, guest speakers, and topics are all prepared for our time together. You do not need to be a Lutheran or a member of Concordia to join us!
Is an interdenominational Women's Bible study for the community that meets here at Concordia (during the school year) on Thursdays at 9am & 6pm. People from all backgrounds and levels of Bible knowledge are welcome! We help people grow in their knowledge and love of Jesus Christ. Please join us!
Is an interdenominational Men & Women's Bible study for the community that meets here at Concordia (during the school year) on Thursdays at 6pm. Please join us! You can also listen online to the current study on Genesis.
Men's Night Out
Monthly get together for men. We go to Dude & Dan's Restaurant at 5pm for a meal on the 4th Monday of each month.
Women's Night Out
Monthly get together for women. We go for a meal at 5pm on the 4th Monday of each month. The restaurant changes, please call us for up-to-date info: 970-879-0175.
Sisters In Spirit (Women's Ministry)
All women are welcome to join us at our gatherings where we enjoy fellowship, Bible study, and refreshments. We meet five times a year for a program, devotion, and occasional celebration in addition to several fund-raising functions for Christian missions throughout the year.
Meets for one week: July 6th-July 9th for boys and girls ages 4-11. There is a different theme every year and it is FREE for all children to enjoy! (All children are welcome whether they attend our church, another church or do not attend church.) We partner with Holy Name Catholic Church and Anchor Way Baptist Church to provide a safe and fun program for kids to learn about Jesus!
Sunday School
Meets every Sunday at the 10:30am worship service. Boys and girls ages 3-12 are separated into age groups and enjoy bible studies, songs, crafts, and messages.
Confirmation Class (7th-8th grade)
Meets on the 1st & 3rd Sunday every month (during the school year) at 11:45am. The confirmands and their families journey and explore the Small Catechism that covers a variety of topics.
Youth Group
(9th-12th grade)
Meets on the 1st & 3rd Sunday every month (during the school year) at 11:45am. We have bible studies, games, activities, and fundraising for Youth mission trips.
What are the Worship services like?
At 8am we follow a traditional order of worship from our hymnal. At 10:30am we blend the best from our traditions with more contemporary music in a more informal setting.
When is Communion?
The 1st & 3rd Sundays Communion is at 8am. The 2nd & 4th Sundays Communion is at 10:30am. 5th Sundays Communion is at 10am.
What do I wear to worship?
Steamboat Springs is informal by nature and so are we. We invite you to come dressed comfortably.
Are children welcome at Worship?
Children of all ages are welcome at all of our worship services. We have a family room available with comfortable chairs and activties for children. This room is located on the left of the Sanctuary entrance.
Other notes...
We share a fellowship time with coffee and donuts in the entryway following the services.
You're invited to join us in honoring the Lord with your offerings; but please do not feel obligated to do so. We are happy to have you as guests!
If you have any other questions, please feel free to send us an email.
Sunday Services: 8am & 10:30am
Office Hours:
Monday - Friday
7:30a

m - 4:30pm
---
** 5/01/20 We are hosting Drive-In Services on Sundays
through the month of May beginning at 9am. **
We invite you to worship with us on Sunday, stop in for prayer or just to visit us during the week. We love meeting new people and seeing old friends!